Cost of registration
Потому что...
:
The cost of the second year:
Описание:
Company Formation in Turkey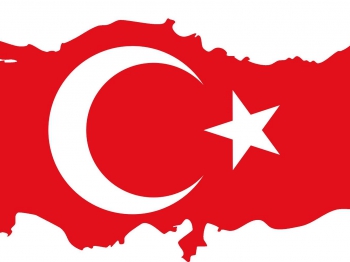 Turkey is a country located in western Asia and part of the Balkan peninsula in south-eastern Europe. Its capital city is Ankara (which is also the seat of power), Istanbul is its largest city and considered the commercial hub of Turkey. Turkey's economic is the 16th (sixteenth) largest in the world and the 6th (sixth) largest in Europe, driving home the point that it is a high growth market for many investments or businesses due to its strategic location between Europe and Asia.
Turkey is a charter member of the (UN) United Nations, an early member of NATO (North Atlantic Treaty Organization), the IMF (International Monetary Fund), the World Bank, a founding member of the OECD (Organization for Economic Cooperation and Development), G-20 and many more. The country is now Europe's largest producer of TVs and light commercial vehicles. Registration of companies in Turkey must be done with the Companies Registrar, the company registration process must be completed with the local office, where the Trade register operates. The Turkish Trade Register under the Chamber of Commerce is the authority responsible for company formation and incorporation.
ADVANTAGES OF REGISTRATING A COMPANY IN TURKEY
Below are some of the advantages of registering a company in Turkey, they include:
A strategic hub of commerce between Asia and Europe;
Geo-politically strategic location;
Stable economy and well developed banking system;
Energetic and competitive workforce;
Government subsidies and Free Trade zone benefits;
Hugely demanding domestic market;
Integrated regulations with the European Union;
Easier access to both African and Middle East markets.
STARTING A BUSINESS IN TURKEY: TAXES
The corporate tax rate in Turkey is 20%
The Income tax rate in Turkey is from 15% to 35% depending on the income gained.
VAT rate in Turkey is 18%, 8% and 1% reduced rates for certain goods and services
BUSINESS IN TURKEY: TYPES OF COMPANIES
The different types of company are recognized under the Turkish Commercial code No. 6102, as it guides and regulates legal entities in Turkey. These forms include:
Limited Liability Companies (Limited Sirket - LTD)
Joint Stock Companies (Anonim Sirket - AS)
Collective Companies (Kollektif Sirket)
Cooperative Companies (Kooperatif Sirket)
Commandite Companies (Komandit Sirket)
In turkey, the most well known company structures are the LTD (LLC) and Joint Stock Companies (AS). it is important to note that foreign companies have the option of creating subsidiaries or branch offices.
REQUIREMENTS FOR FORMATION OF COMPANY IN TURKEY
The following required documents are needed when applying to the Turkish Trade Registry Office. They include:
A completed registration form issued by the Trade Register;
Notarized copies of the articles of association and company's bylaws;
Notarized copies of the incorporation notification form;
Proof that the initial share capital has been deposited in a Turkish bank;
Authorized document attesting the power of attorney;
Attestation declaration by the founder with regards to the decision to register the company.
Proof of payment of the registration fee
Recent passport-sized photos of the founders of the company.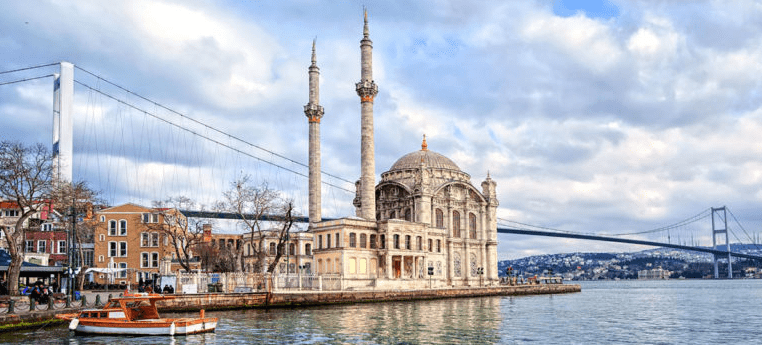 FORMATION OF THE TURKISH AS COMPANY
This business form is used by those looking to start large businesses. At least one shareholder is needed to incorporate this company type and the requirements for the minimum share capital are larger than for the limited liability company, at 50,000 TRY. The management of the company is also foreseen by a board of directors, together with a supervisory board. Other features of the company include:
The authorized capital of the company is divided into shares.
The liability of all shareholders is limited to the subscribed capital and subject to payment by the shareholder.
The statutory fund should be paid in full on the day of application submission for registration.
The general meeting and the board of directors are also mandatory requirements for the company.
The Board of Directors can include one participant (individual / legal entity), who does not have to be a share holder in the company.
FORMATION OF THE TURKISH LS COMPANY
Its best suited for small and medium-sized companies. The incorporation procedure is straightforward, and its characteristics make it a favorite among foreign investors. At least one shareholder is required for this business form and a minimum share capital of 5,000 TRY. The company is managed by a board of directors.
The establishment of an LLC in Turkey has added advantages like they can be used to set up holding companies which creates an avenue for tax optimization solution or the establishment of shelf companies, which are later sold to those looking to save time and avoid the whole registration process. Other features include:
Registration takes about 10 days.
Only one director of any nationality is necessary for the company.
Two shareholders of any nationality are sufficient.
The required authorized capital equals to 10,000 Turkish Liras.
It will be necessary to come to Turkey in order to register the company (so the company's directors can sign the documents).
LIST OF REQUIRED DOCUMENTS FOR REGISTRATION OF LS COMPANY IN TURKEY
In addition to the documents listed above in the requirements for company formation in Turkey, the trade Registry requests for the following documents:
Notarized translation of international passport;
Individual tax number obtained in Turkey;
Notarized copies of residence permit (or work permit).
PROCESS OF SETTING UP A BUSINESS IN TURKEY
The registration process begins with a free consultation and expert assessment from our lawyers, ensuring it complies with the requirements of a new company registration. After which, our specialists collect, prepare the necessary documents and submit the application for company registration. At the end of the registration procedure, the certificate of Incorporation may be delivered to you via courier service or an email addressed by the founders of the company. Company registration and incorporation gives operational and transactional rights in Turkey.
TURKISH COMPANY FORMATION FAQs
How much does it cost to register a company in Turkey?
The cost of registering a company in Turkey depends on the type of company: AS company formation costs $5205 and LS company formation costs $3995. The total cost of registration includes comprehensive review, company registration service and certificate.
How long does it take to register a company in Turkey?
The complete registration of a company in Turkey takes from 3 weeks.
How to register a company name in Turkey?
A business name has to conform with the requirements given by the Turkish Trade Register, Chamber of commerce in Turkey. Contact Law and Trust International to get a professional view on registering a business name in Turkey.
Do I need a local address to register a company in Turkey?
Yes, a resident address in Turkey is required to fulfill the company registration and incorporation requirement.
Do I need a local (resident) director to register a company in Turkey?
It is not a necessary requirement in the registration of companies in Turkey to have a director who is a citizen. This position ca be filled by anyone including foreigners who have been issued a work/business visa.
WHY INCORPORATE WITH LAW&TRUST INTERNATIONAL?
Benefits of company incorporation and registration in Turkey with Law&Trust International team include:
Full range of related services: Provision of a full range of legal, corporate, government, and business intelligence related services.
Professionals and expertise of Law: Worldwide registration and legal maintenance of companies, accounting services and audit, tax planning and optimization, trademark and patent registration, and many more. Best professionals are always available to help your business.
Thorough domestic service: Law &Trust ensure our services cover every region in Turkey. No matter where you decide, be rest assured we got the location covered.
Free initial advice: Lawyers of Law and Trust provide free initial advice, as well as services for analyzing and developing a legal position on the issue you have raised.
Fast and safe: Law and Trust keeps every clients' details secured.
Efficiency and productivity: Strategically providing up to date personalized services to help your business succeed.
READY FOR COMPANY INCORPORATION?
If you are interested in registering and incorporating a company in Turkey, Law & Trust International can help. Simply send us an email or call now to take your business to the next level!
Basic corporate tax rate:
Payment of Charter Capital:
Place in the world in corruption:
location:
Southeastern Europe and Southwestern Asia (that portion of Turkey west of the Bosporus is geographically part of Europe), bordering the Black Sea, between Bulgaria and Georgia, and bordering the Aegean Sea and the Mediterranean Sea, between Greece and Syr
Climate:
Temperate; hot, dry summers with mild, wet winters; harsher in interior; avg. maximum temperature (July) +35°; avg. minimum temperature (January) +5°
The difference of time zones with Moscow:
Ethnic groups:
Turkish 70-75%, Kurdish 18%, other minorities 7-12%
State polity:
republic, parliamentary democracy
Executive authority:
Head of government: Prime Minister. Government: Council of Ministers appointed by the president on the recommendation of the Prime Minister
Legislative authorities:
Turkish Grand National Assembly (550 seats)
The judiciary:
High School of the judiciary: the Constitutional Court, Supreme Court, Supreme Court of Appeals, the State Council, the Supreme Audit Chamber, the Supreme Military Court of Appeals, the Supreme Military Administrative Court.
Minimum number of directors:
The requirement for residency directors:
Director of legal entities are allowed:
The data reveals to the local agent:
Data field to the public registry:
The requirement for the presence of the Secretary:
Requirement to the residense of the Secretary:
Requirements to qualification of the Secretary:
Legal entity as the Secretary:
Minimum number of shareholders:
Shareholders-legal entities are acceptable:
Shareholders residency requirement:
Information may be disclosed to the local agent:
Data is entered in the public register:
Information about the beneficiary is disclosed:
Information about the beneficiary is disclosed:
The minimum amount of the issued capital:
The minimum amount of paid-in capital, nat. currency:
Terms of capital payment:
Possibility to issue shares without par value:
Corporate tax rates details:
The requirement for filing reports:
The requirement for filing Annual Return:
Open access to the Annual Return:
The requirement for reports:
Treaty on avoidance of double taxation (States which signed):
Is it offshore according to Russian legislation:
Opportunity to purchase ready-made companies:
Terms of purchasing ready-made company:
The use of the Cyrillic alphabet in the name:
Organizational and Legal Forms:
Corporation (A.S.), Limited Liability Company (Ltd., L.S.), Partnership, Branch
Indication of BPA in the name:
Всестороннее рассмотрение ТМ, первый класс:
Всестороннее рассмотрение ТМ, дополн. класс:
Запрос регистрации ТМ, первый класс:
Запрос регистрации ТМ, дополн. класс:
Свидетельство о регистрации ТМ, первый класс:
Свидетельство о регистрации ТМ, дополн. класс:
Итого, ТМ, дополн. класс:
https://lawstrust.com/en/registratsiya-kompanii/tr_as
Expand