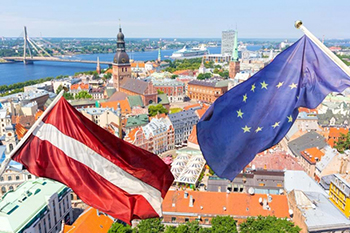 Since the 1990s the Baltic States have readjusted to the capitalist norms of a market economy. The reform of the economic sector gave impetus to the development of a favourable investment business climate.
Unfortunately, the majority of businessmen, whose companies are registered in this territory, do not aware of substance in Latvia. This fact prevents them from enjoying all the benefits of operating in the country.
In what cases substance in Latvia is needed?
A lot of businessmen registered a company in Latvia, although they do actually not carry out activities in the state. The EU legislation designates them as dummy companies and vigorously tightens conditions for doing business. The service of substance in Latvia is necessary for a company that has only registration and meets the following criteria:
it has no activity and was created solely for the purpose of obtaining tax benefits associated with a favourable residential status;
it benefits from the treaty on double taxation signed between states;
it has no real presence in the country of registration in physical form.
The number of these criteria may be increased given the needs of the inspection authorities of the country.
What is the essence of substance in Latvia?
Carrying out a real presence implies a service that allows you to arrange a company in accordance with the legislation. The real presence shall be as follows:
Availability of an office. The placing has the necessary furniture, office facilities for the management of affairs;
Corporate communication. The availability of a contact number is evidence of the actual presence of a company;
Website. Availability of the company's website, e-mail with the domain of the country of registration;
Bank account. A bank account is registered in the country of registration. The necessary banking operations proceed through it;
Director and other staff. Staff members with relevant qualifications;
Accounting. Financial accounting is carried out and documents are stored in the territory of the country of registration.
These factors can prove to the state control authorities that your organization is not a law breaker and not created only to use preferential tax rates. Inspecting authorities can change the objects of inspection, thus it is important to examine thoroughly all the details of local tax legislation.
The lawyers of Law&Trust International permanently monitor legal innovations in the field of taxation in Latvia and will be able to supply you with all the latest information, as well as provide the service of substance.
Expand